ISS Shipboard Operations
The Integrated Sounding System (ISS) can be deployed aboard research ships for experiments such as ocean-atmospheric studies. Usually the ISS consists of a radar wind profiler, surface meteorology sensors, and our GAUS balloon-borne radiosonde sounding system. The ISS and GAUS systems have been deployed on US, Japanese, French, Chinese and Peruvian research vessels in conditions ranging from the calm tropics to the winter-time North Atlantic. The wind profiler is operated on a gyroscopically stabilized platform to reduce the effect of rolling. GPS and a compass are used to correct for ships motion.

The above pictures show the ISS deployed on the Scripps R/V Revelle in the Indian Ocean for the DYNAMO project in 2011 & 2012. Below are pictures are on board the Woods Hole Oceangraphic Institute (WHOI) RV Knorr in the North Atlantic for the CLIMODE campaign in 2007.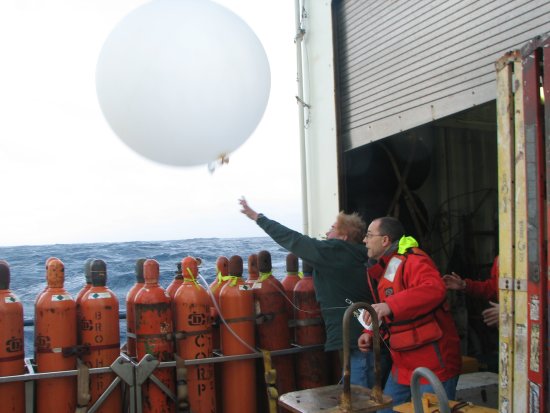 Radiosonde sounding being launched from the hanger on the Knorr. The gas bottles contain Helium for the balloons.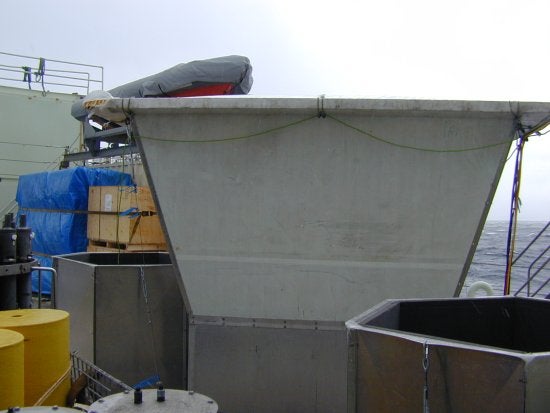 Wind profiler and RASS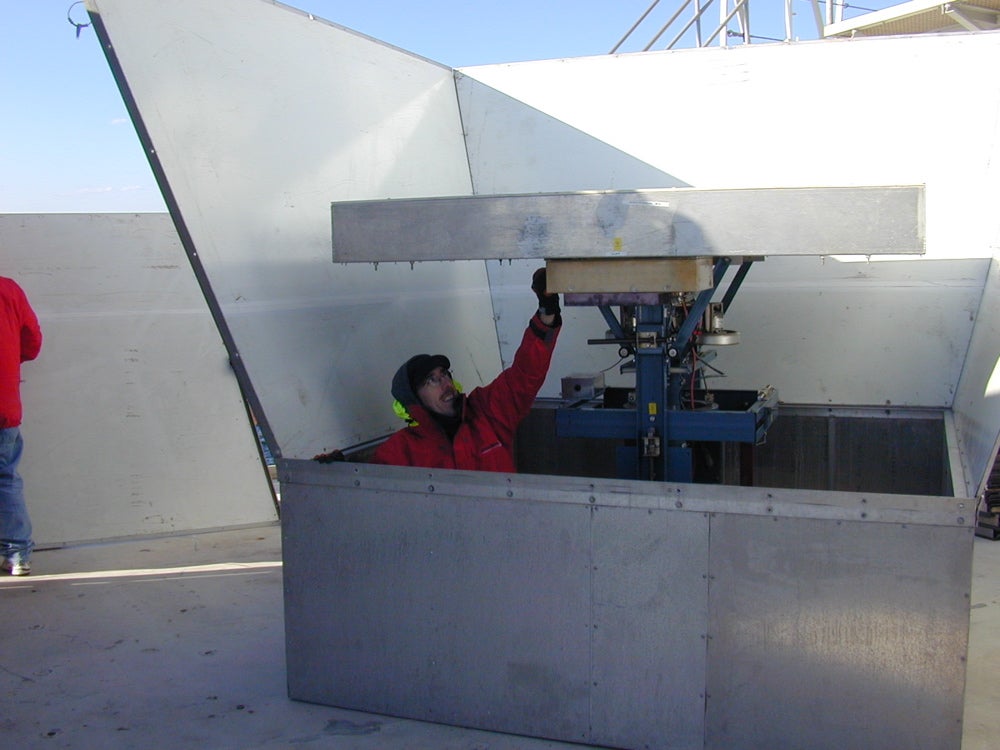 The wind profiler antenna on the gyroscopically stabilized platform inside the clutter screen.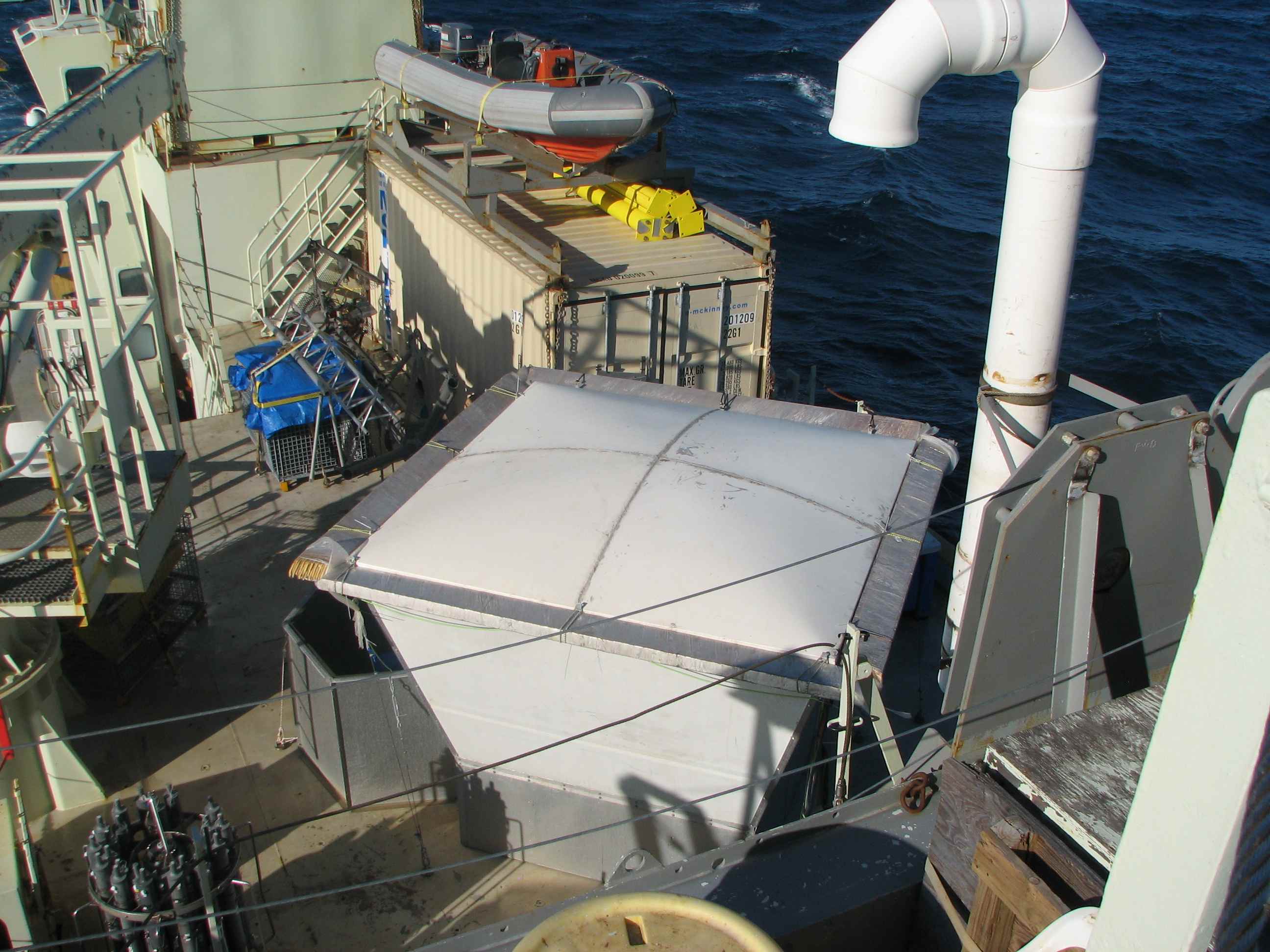 View down on the profiler.

The profiler is located about the middle of the ship (just aft of the funnel and forward of the liferaft in this photo).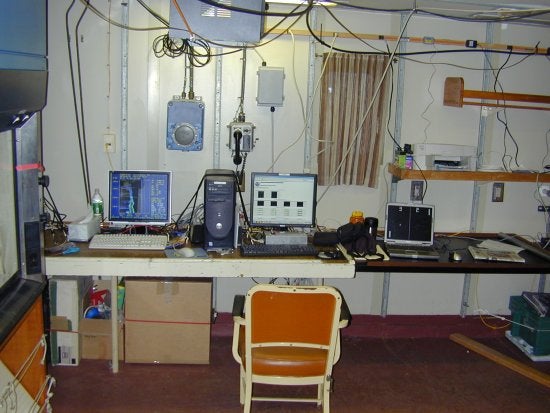 ISS computers in the ships lab.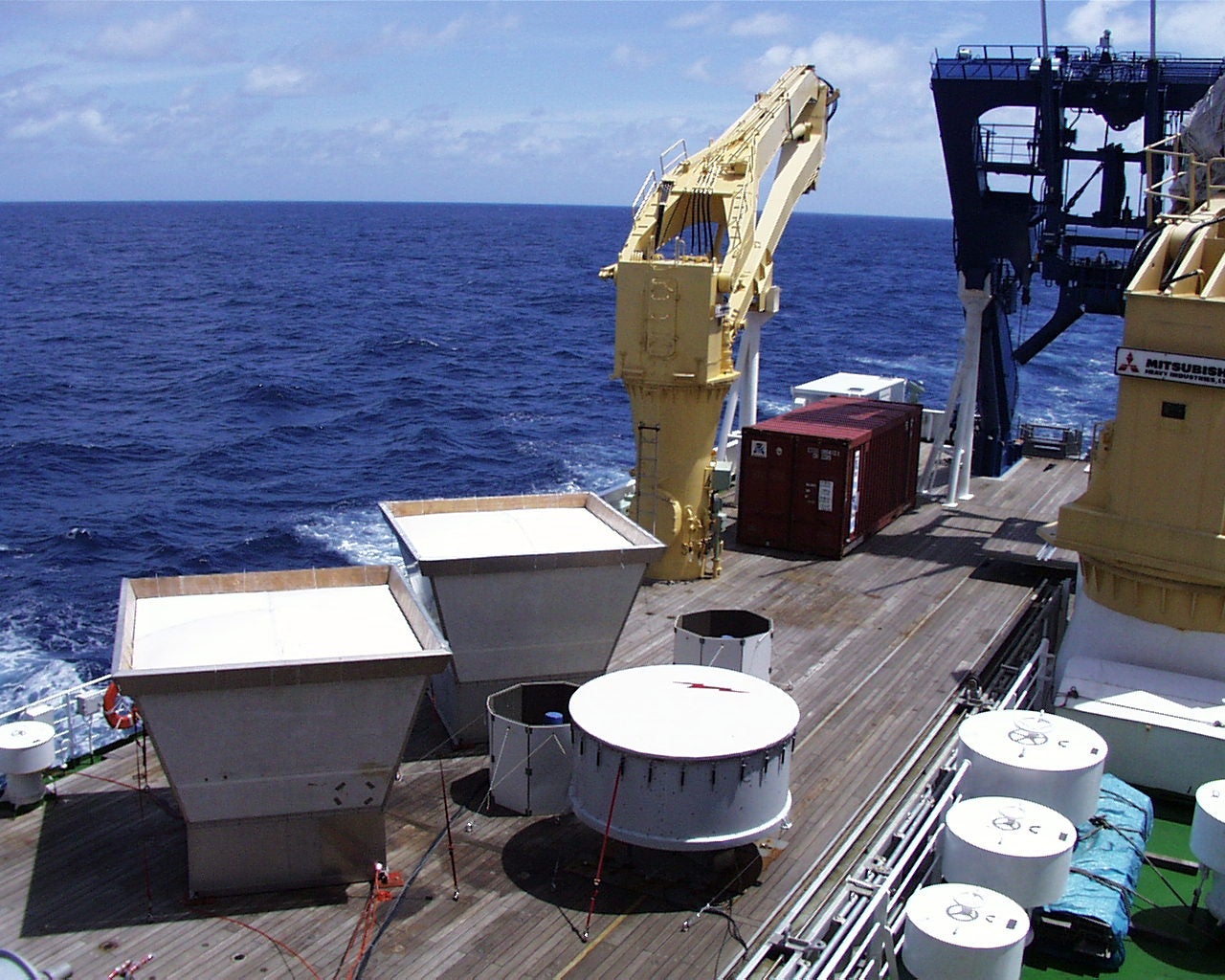 Two wind profilers deployed on the Japan JAMSTEC RV Mirai for the Nauru99 campaign in the central Pacific.
The ISS are operated by the Atmospheric Profiling Group in the In-Situ Sensing Facility (ISF) of the Earth Observing Lab (EOL) at the National Center for Atmospheric Research (NCAR).
---