UCAR Center for Science Education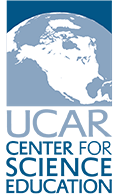 The UCAR Center for Science Education offers a range of educational resources, programs, and events to support students and teachers. Learning resources include activities, curriculum modules, video clips, educational games, interactive simulations, and lots of web pages with background information on weather, climate, the atmosphere, Sun and space weather, computer modeling, and Earth system science. Click the links below to see some DC3 related activities.
Activities

Online Resources

 

Radar & Weather Together
Educational Resources

The Highs and Lows of Air Pressure

Cloud Viewer (download pdf)
How Clouds Form
Humidity
Virtual Ballooning to
Explore the Atmosphere
 
Clouds Memory Game
NASA Resources
Weather to Fly By


Grades K-8

Investigating the Climate System | Clouds and the Earth's Radiant Energy System
Grades 5-8
NASA | For Educators
Head in the Clouds | The pursuit of shadows
Art & Science
MetEd Resources
UCAR's MetEd is a free collection of hundreds of training modules intended for the geoscience community. Whether you're an experienced meteorologist honing existing skills or a student looking for new topics of interest, MetEd has something for you. A free login is required for all of the modules.
Radar Signatures for Severe Convective Weather
Weather Radar Fundamentals
Principles of Convection I:
Buoyancy and CAPE
Skywarn Spotter
Convective Basics

Principles of Convection: Shear and Convective Storms

Mesoscale Convective Systems: Squall Lines and Bow Echos
 
NOAA Resources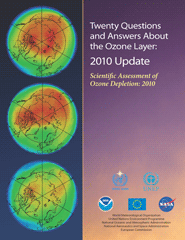 Download NOAA Earth System Research Laboratory's Twenty Questions and Answers About the Ozone Layer, it's an exceptional addition to any and all Earth science curriculum.
Videos