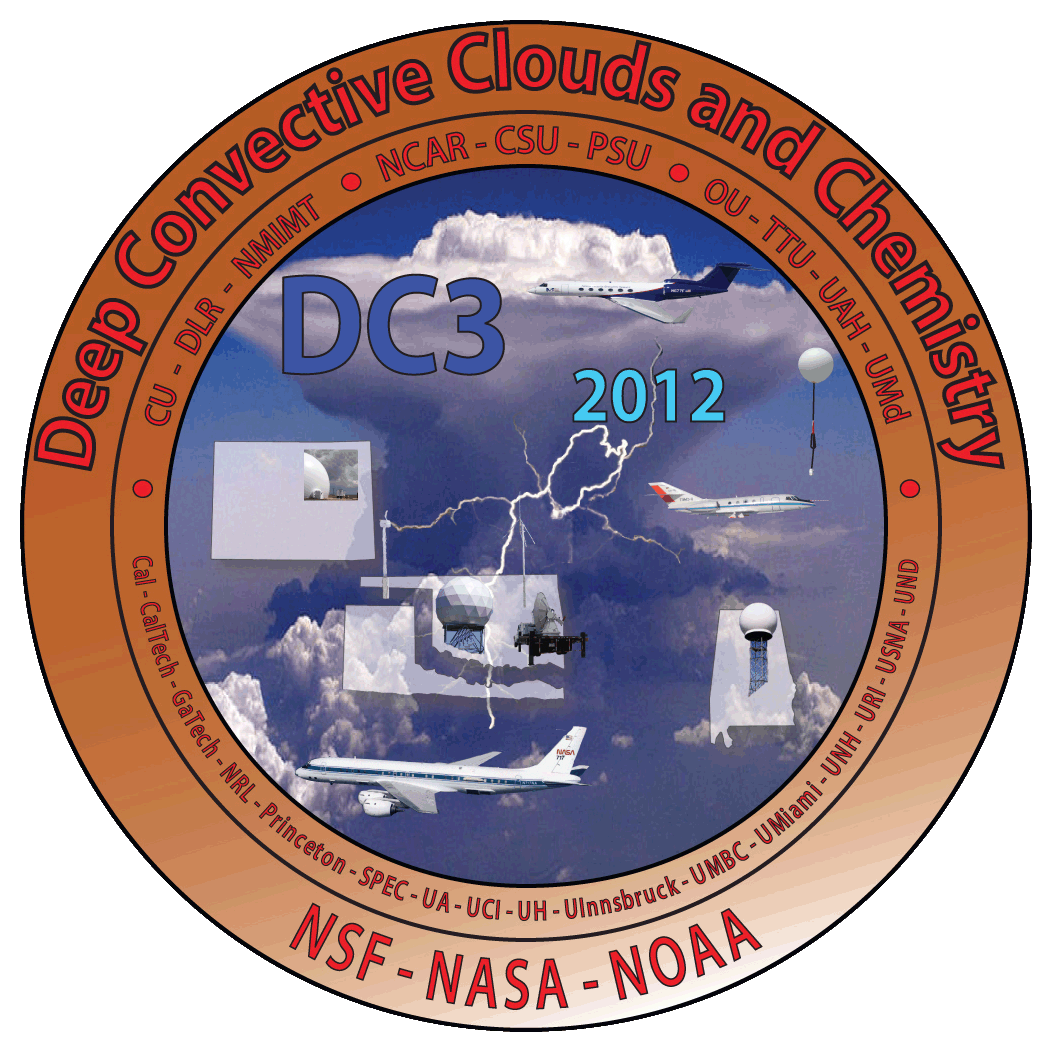 The Deep Convective Clouds & Chemistry (DC3) project will be offering a unique opportunity for science teachers in the Salina-area to learn how to incorporate atmospheric field projects into their classroom to teach climate science and meteorology. There is no cost to attend this workshop.
DC3 is made possible by the National Science Foundation (NSF).
WHO: Science teachers from the Salina community.
Group size limited to 15, please RSVP to rockwell@ucar.edu
WHAT: The day will be customized to meet the needs of the group. Activities to choose from include:
Attend morning project weather briefing and planning meeting, where the flight plan of the day or following day, are discussed based on the weather briefing (great example of the scientific process!)

8:30AM-9:00AM Daily Weather Briefing
9:00AM-10:00AM Daily Planning Meeting

Tour of aircraft, depending on operation plans of the day
Learn several kinesthetic activities to do with students & review online teacher resources

Clouds & Thunderstorms

How Do Clouds Form? - Cloud in a Bottle

Radar & Research Instruments

Examples of atmospheric research instruments will be available for hands-on demonstrations & explanation
Photon Folks (activity) - students observe that light interacts differently with objects depending on some properties that we can observe (transparency) and others we can not (vibrational frequency)
Waves of Energy More or Less (activity)- students create and observe wavelengths at various energy outputs
Several other activity from the Radar & Weather Together Activity Booklet
WHEN:
Tuesday, June 5 2012 @ 8:15AM
Friday, June 8 2012 @ 8:15AM (?)
WHERE: