MISS
MISS (Mobile Integrated Sounding System)
MISS is the mobile version of our Integrated Sounding System (ISS). It is a suite of instruments on a large trailer towed behind a pick-up truck to profile the atmospheric boundary layer and beyond.  The instrument suite includes: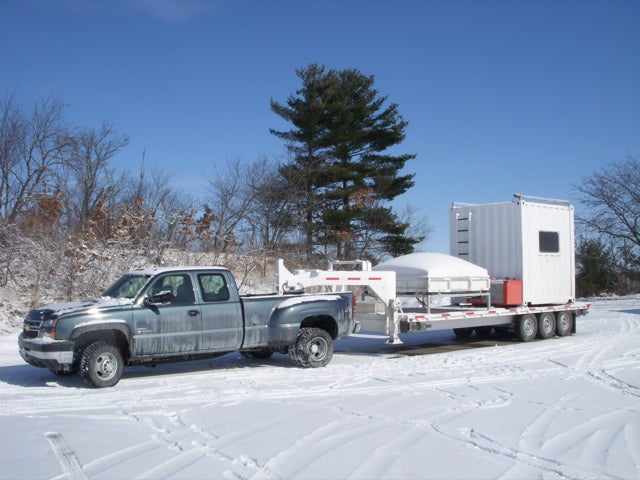 » Wind profiler: a vertically pointing 915 MHz clear-air wind profiler radar for measuring winds, precipitation, and temperature in a profile through the boundary layer
» Radiosondes: Vaisala MW41 / RS41 radiosondes or iMet-3050A / iMet-1 radiosondes are weather balloon systems designed to measure wind, pressure, temperature and humidity up to the stratosphere
» Surface meteorology sensors: winds, temperature, humidity, pressure, solar radiation and rain gauge
» Lab cabin: the trailer includes a small lab space housing a range of electronic equipment, including computers for data processing and dissemination via a satellite or cell-phone internet connection
MISS is designed to be rapidly deployable and is typically used for storm chasing, mountain weather research, and education purposes. Examples of recent deployments include:
---
Our mobile facilities are currently being updated with the development of a Mobile 449 MHz wind profiler system.
Lead Contact
William Brown