TI3GER Field Phase - Data Sharing Instructions
Accessing Data from the TI3GER Field Phase Data Sharing FTP Site
RAF will process data immediately after each flight and publish preliminary data to the TI3GER field phase data sharing FTP site. After publishing to this FTP site, RAF will send an email to the ti3ger mailing list notifying all project participants.
FileZilla and Cyberduck are recommended GUI download programs.
   https://filezilla-project.org/
   https://cyberduck.io/
hostname: ftp.eol.ucar.edu
user: ti3ger
password: Available from Cory Wolff (cwolff at ucar.edu), Taylor Thomas (taylort at ucar.edu) or Mike Paxton (mpaxton at ucar.edu). 
After entering hostname, username, and password, click 'Quickconnect' (FileZilla). You will see two folders /EOL_data and /PI_data. Navigate the folder tree to access RAF files in the RAF_data sub-folders under /EOL_data.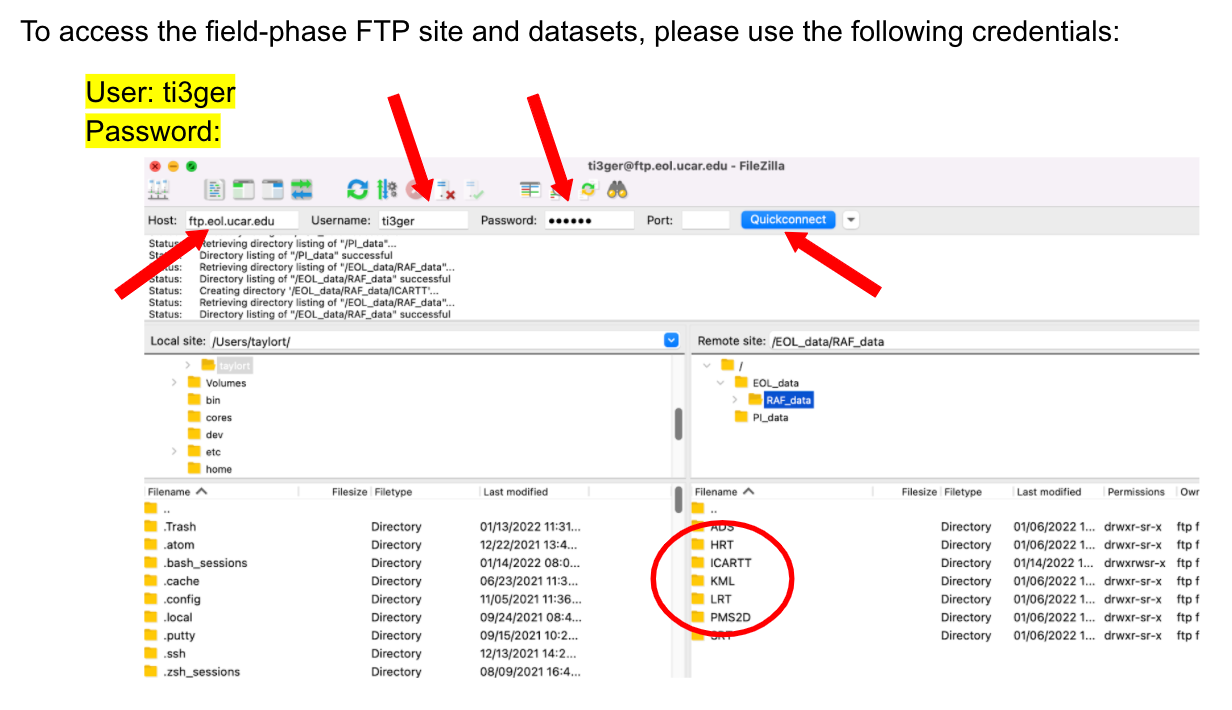 The /PI_data folder is available to TI3GER instrument teams for sharing preliminary data during the field phase. All data uploaded here will be accessible to all project staff who are accessing with the ti3ger credentials.