2023 FARE Users' Workshop
Main content
Virtual Registration has been extended to September 8, 2023
In-person registration is now closed (August 25, 2023)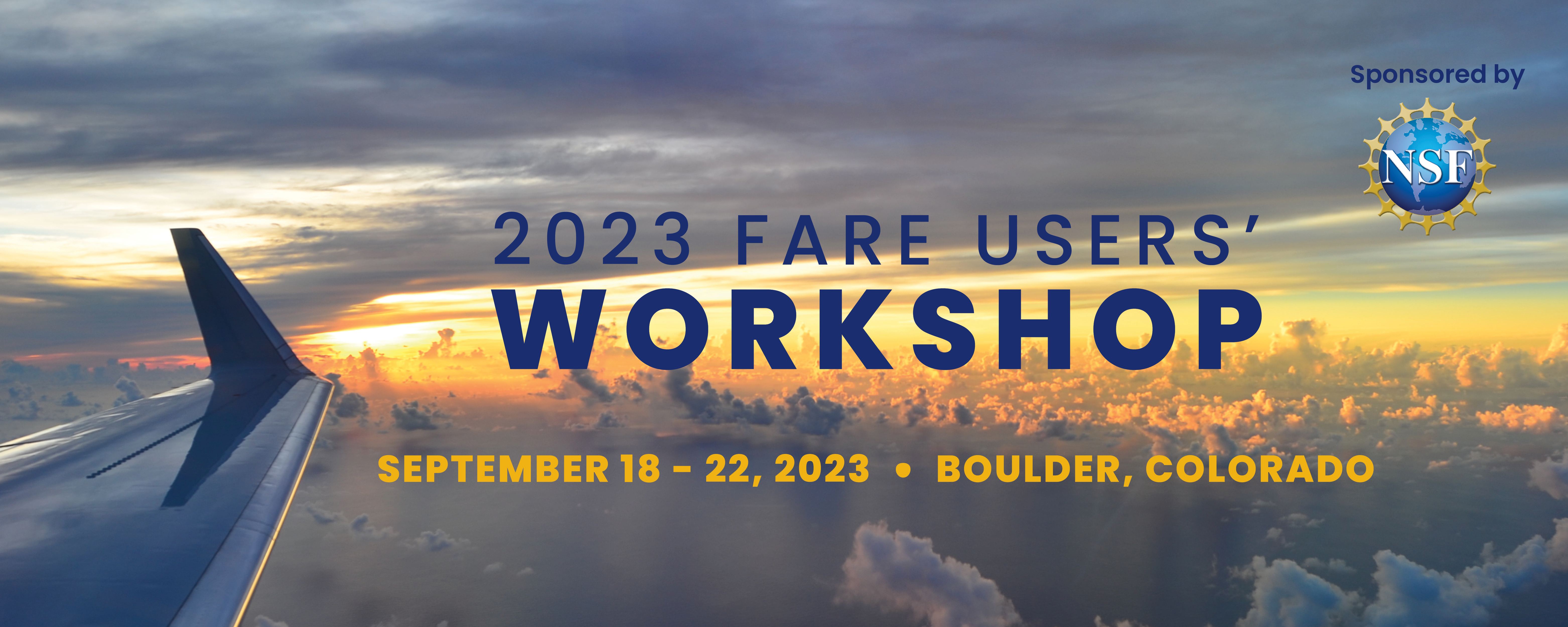 The NCAR Earth Observing Laboratory and the University of Wyoming are co-hosting the NSF-sponsored Facilities for Atmospheric Research and Education (FARE) workshop, a five-day hybrid event that will take place from September 18-22, 2023 in Boulder, Colorado. The workshop will bring together experienced and new users of NSF FARE assets to network, collaborate, and explore observational needs to advance  atmospheric science. 
The main goals of the workshop are:
To increase community awareness of the expanded NSF FARE Program, which consists of the  Lower Atmosphere Observing Facilities (LAOF) and the Community Instruments and Facilities (CIF).
To provide guidance to new users in submitting scientific proposals and facility requests that plan to use available FARE assets.
To facilitate discussions related to science drivers, emerging technologies, and community needs in atmospheric research.
To form and strengthen partnerships and sustained innovative collaboration.
The workshop consists of three distinct sessions:
FARE Process (18-19 September), which targets researchers who are unfamiliar with the NSF FARE program.  This session will offer a comprehensive overview of the program, describe the different NSF FARE proposal tracks, and outline the process to request FARE assets for research as well as education and outreach.  As part of the agenda, several users of FARE assets will share their experiences and lessons learned.
FARE Asset Exhibit and Data FAIR (20 September), which offers workshop participants the opportunity to closely interact with FARE asset providers who will showcase their platforms and instruments in the form of an Open House.  Additionally, participants will get the opportunity to delve into the wide range of  data management activities and field support tools that are available for field observations.  As of 08/22/23 tours to RAF are full but spots at the Data FAIR and FL tour are still available
FARE Future (21-22 September), during which community experts will lead discussions related to science drivers, emerging technologies, and community needs associated with observational atmospheric research.  These discussions will become the basis of a final workshop report to help NSF drive the future of observations.
Registration is now open for both in person and virtual participation. Register by August 25, 2023. 
Travel support is available for researchers and students from Minority Serving Institutions (MSI). See details below!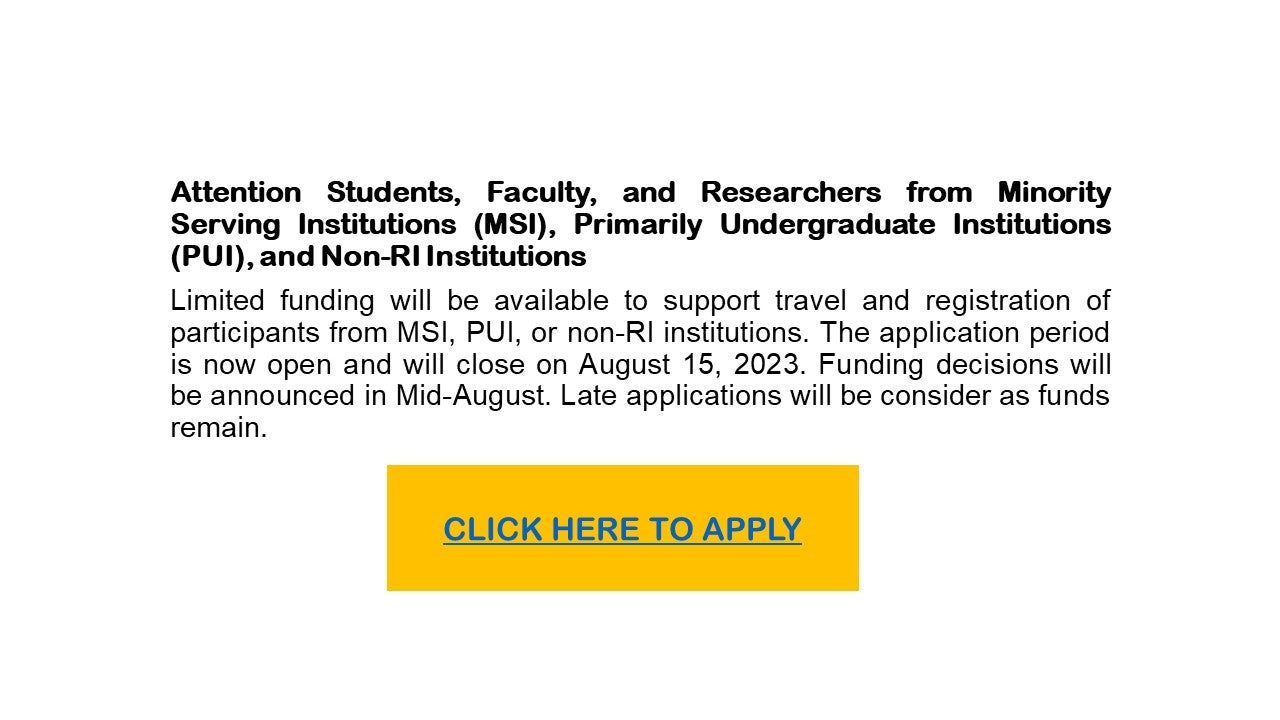 Quick Links
Workshop Contacts
If you have any questions about the workshop, feel free to reach out to the workshop organizers at FARE2023@ucar.edu. See you in Boulder!