WVSS
Water Vapor Sensing System
PROJECT DATES
07/01/1999 - 12/31/2005
Project Location
Mississippi river Basin
PROJECT DESCRIPTION
Atmospheric water vapor measurements from commercial aircraft are now available to complement the real-time winds and temperatures available from the Aircraft Communication, Addressing and Reporting System (ACARS). The technology of this first-generation system (WVSS-I) is a modified Vaisala thin-film sensor. It is considered to be equal to or better than existing radiosonde humidity data and especially so at the upper levels of the troposphere.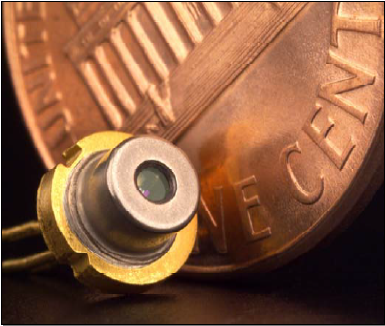 Diode Laser.
(Click Image for Full Resolution)
The second-generation atmospheric water vapor sensing system (WVSS-II) is an aviation product for commercial and military aircraft. This instrument is a small, compact and efficient measurement system for determining water vapor mixing ratio using a diode laser (provided by SpectraSensors) and the flush mounted University Corporation for Atmospheric Research (UCAR) air sampler (patent pending). Mixing ratio values are measured directly and downlinked in real-time.
The WVSS-II uses a near-infrared diode laser to measure accurately the atmospheric water vapor mixing ratio. This was first proven on high altitude balloons and NASA research aircraft (cf. May, 1998).
Objectives
The WVSS-I project was jointly funded by the NOAA Office of Global Programs (OGP) and the Federal Aviation Administration (FAA). The objective of the program was to provide high resolution ascent and descent data in the GCIP region (Mississippi river basin) and to provide high resolution wind, temperature, and water vapor information during ascent and descent from commercial air flights over the continental United States to some users associated with the FAA's Aviation Weather Research Program.
All photos copyright University Corporation for Atmospheric Research unless otherwise noted.
CONTACT INFORMATION
Principal Investigators:
 Rex Fleming NCAR/JOSS, NOAA/ERL
Data Manager: