WCEP
Weather and Climate Education Program
PROJECT DATES
01/01/2009 - 02/28/2009
Project Location
Steamboat Springs, CO
PROJECT DESCRIPTION
Weather & Climate Education Program :: WCEP
Principal Investigator: Dr. Anna Gannet Hallar
Facility: Mobile GPS Advanced Upper-air Sounding (MGAUS) system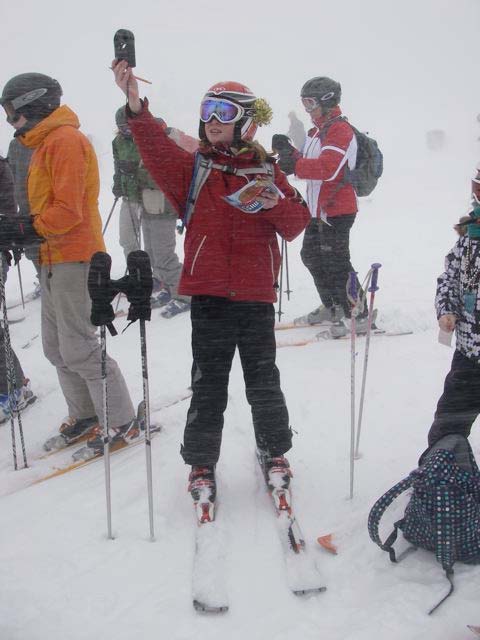 The Weather and Climate Education Program (WCEP) was developed for 5th and 6th graders in Routt and Moffat Counties in January/February of 2009 by the Storm Peak Laboratory (SPL). The overall goal of the program was to inspire local students with science, while teaching them skills needed for success. They encourage the students to be lifelong learners in science and gain an understanding of the methodology of science, rather than factual recall.
This program provided hands-on, outdoor education experiences for public school children by organizing a 3-day program. As part of this exercise, educators and SPL scientists visited classrooms to introduce the concepts of climate and weather and teach students the use of scientific equipment. The students then went on a field trip and visited Storm Peak Laboratory to make temperature, pressure, relative humidity, wind speed and particle concentration.
Following the field trip, educators and SPL scientists were joined by EOL's Mobile GPS Advanced Upper-air Sounding (MGAUS) system, which toured six schools, making soundings at each of them and interacting with students in the classroom. Nearly 400 students participated.
See the complete WCEP facilty request form.
WCEP Final Report
To engage students from local elementary schools, Storm Peak Laboratory (SPL) has established a weather and climate education program for 5th and 6th Grade Students. The Desert Research Institute (DRI) operates a high elevation facility, SPL, located near Steamboat Springs, Colorado, at an elevation of 10,530 ft. SPL provides an ideal location for long-term research on the interactions of atmospheric aerosol and gas-phase chemistry with cloud and natural radiation environments. SPL includes an office-type laboratory room, a cold room for precipitation and ice sample handling, a 150 m2 roof deck for outside sampling equipment, a full kitchen, and two bunk rooms with sleeping space for nine. SPL is easily assessable at the top of the Steamboat Ski Resort, only 25 feet from a chair lift. Overall, SPL provides a practical facility for researchers, teachers, and students of all ages and abilities. Read the full WCEP final report.
WCEP Images