PacMARS
Pacific Marine Arctic Regional Synthesis
PROJECT DATES
06/15/2012 - 06/14/2014
Project Location
Bering Strait Area
PROJECT DESCRIPTION
The Pacific Marine Arctic Regional Synthesis (PacMARS) was a research synthesis effort funded by Shell Exploration and Production and ConocoPhillips, and administered and managed by North Pacific Marine Research Institute through the North Pacific Research Board (NPRB) with oversight from the National Science Foundation (NSF) Division of Polar Programs (OPP). The PacMARS effort was designed to facilitate new synergies in understanding of the marine ecosystem in the greater Bering Strait region, including the northern Bering, Chukchi and Beaufort seas. The overarching objectives of the PacMARS research team and collaborators were to: 1) identify and synthesize existing data sets that are critical for evaluating the current state of knowledge of this marine ecosystem, including human dimensions, and 2) define the high-priority, overarching scientific themes and research needs for the next decade or more of marine ecosystem studies in the Pacific Arctic Region. This synthesis effort is contributing to NPRB's overall mission to promote understanding of North Pacific ecosystems in order to help enable effective management and sustainable use of marine resources, from subsistence use to fisheries to industrial exploration and development
The original direction of the PacMARS synthesis was to evaluate existing data on physical forcing impacts to lower trophic organisms, with the upper trophic level component undertaken simultaneously through the Synthesis of Arctic Research (SOAR) effort. Funding for SOAR came from the U.S. Bureau of Ocean Energy Management (BOEM) and was coordinated with the National Oceanic and Atmospheric Administration (NOAA). A major goal was to develop manuscripts focusing on upper trophic level populations in relation to physical forcing and lower trophic level connectivity. The PacMARS project effort, by comparison included physical, chemical and biological oceanographers, with one social scientist working in coordination with the original plan for local community "hub meetings" for coastal community input. As such, the PacMARS project, in concert with products from the SOAR effort, included a multi-dimensional, multi-agency process necessary in developing a coordinated, system level, natural and social science understanding of the changing Pacific Arctic region.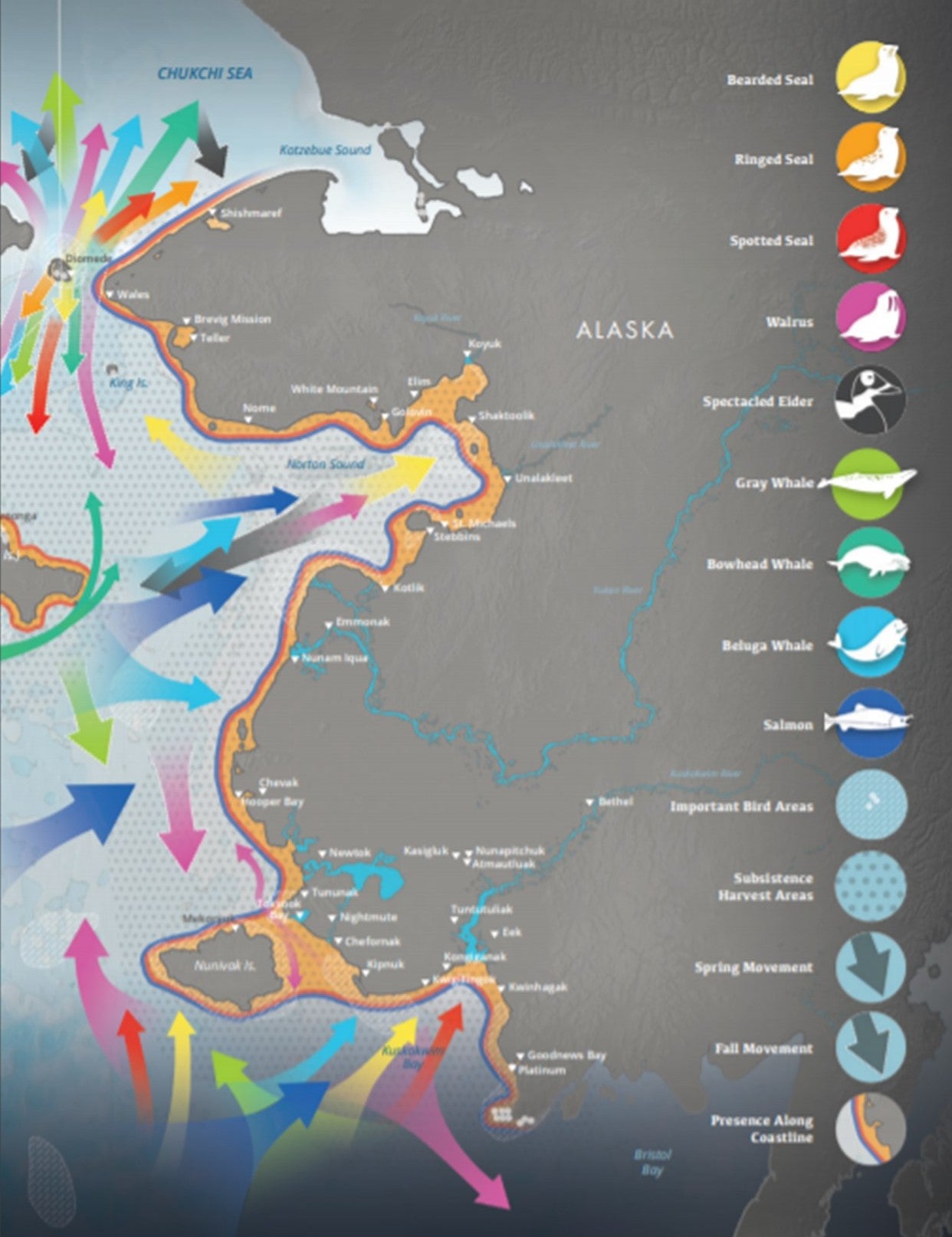 Scientific Objectives:
The specific objectives of the PacMARS research team and collaborators were as follows:
(1) identify and synthesize existing data sets that are critical for evaluating the current state of knowledge of this marine ecosystem, including human dimensions, and
(2) define the high-priority, overarching scientific themes and research needs for the next decade or more of marine ecosystem studies in the Pacific Arctic Region.
In the course of the project, six research foci were identified that served as initial organizing principles for the PacMARS synthesis effort: (1) Sea Ice Cover (relationships with primary production, currents, and winds); (2) Phenology of Biological Production Cycles in Relation to Physical Environment; (3) Pelagic-Benthic Coupling in Relation to Physical-Chemical Environment; (4) Current State of Lower Trophic-Prey-Base and Higher Trophic Feeding Hot Spots; (5) Chemical Contaminants in Water, Sediments and Biota; and (6) Subsistence Lifestyles in Times of Climate Change.
Project Operations and Data Collection:
The PacMARS project area in the Pacific Arctic region extended from St. Lawrence Island in the northern Bering Sea over the Chukchi Sea westward to 180° and eastward in the Beaufort Sea to 135°W. The northern limit extends to 75°N (see map below).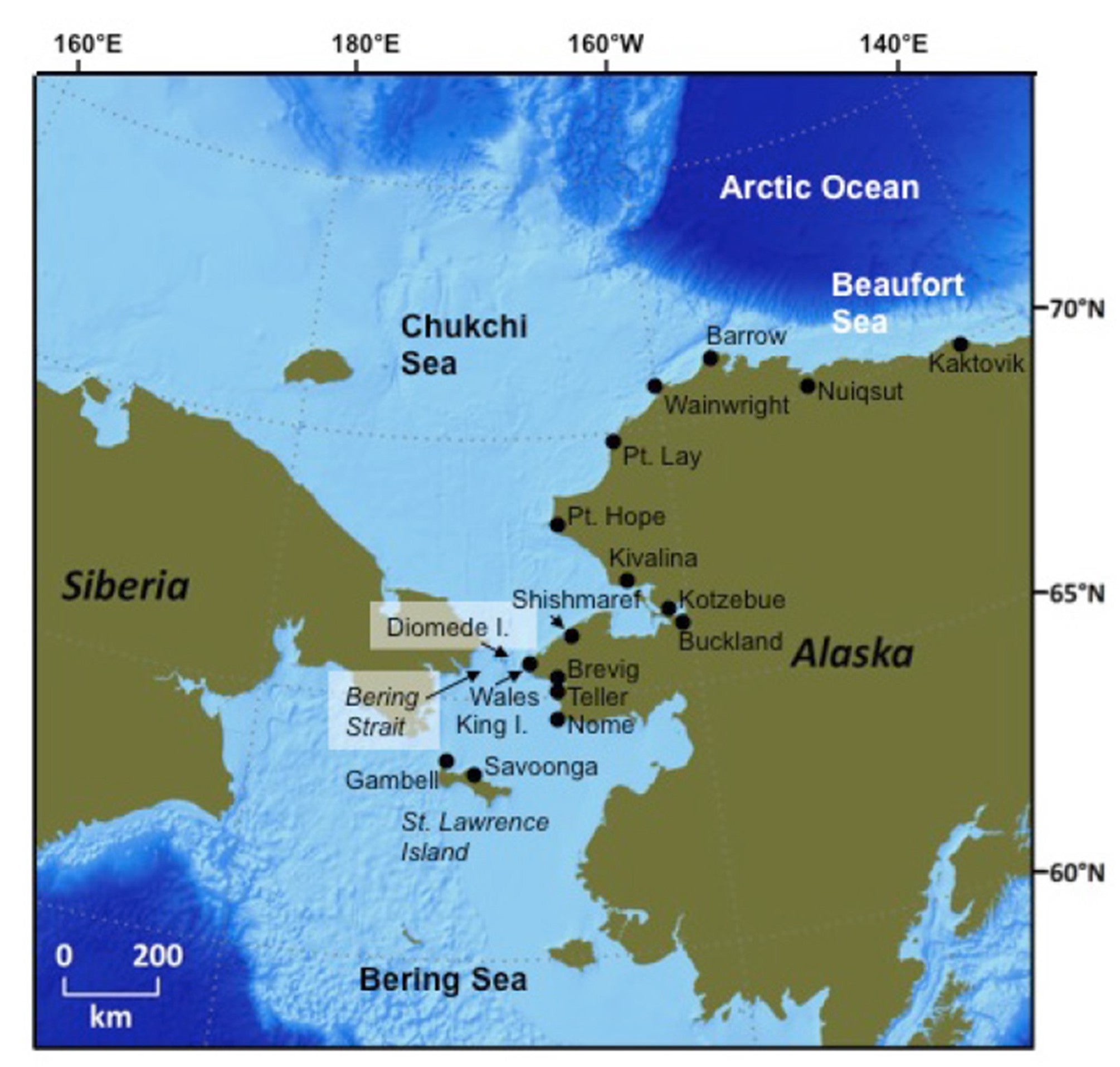 The data in this region were assembled and other synthesis products were transferred to the National Center for Atmospheric Research (NCAR)'s Earth Observing Laboratory (EOL) who were responsible for the long-term archive.  In addition, the development of a data inventory, the integration of new datasets, and synthesis of this information using Geographic Information System (GIS) tools facilitated the development of forward-looking science planning objectives and to identify science needs for a potential integrated, multi-agency research and  modeling effort in the northern Bering/Chukchi/Beaufort region that could be initiated in the near future. The EOL GIS data integration tool, known as the PacMARS Mapserver, contains a layer indicating the project area as represented with a bounding box. In addition, the Mapserver allows a variety of GIS Data "Base Layers" to be overlaid and analyzed.
Project Outcome:
The PacMARS synthesis effort evaluated existing data, including physical forcing impacts to lower trophic organisms, and was undertaken simultaneously with an independent but related effort that concentrated on an upper trophic level synthesis effort (SOAR). The approach of SOAR included a focus on preparation of peer-reviewed manuscripts that synthesized knowledge of upper trophic levels in relation to physical forcing and lower trophic connectivity. As the PacMARS project was completed (in concert with products from the SOAR effort), it is expected that this joint effort with both process-level and upper trophic level syntheses, can serve as the basis for a multi-dimensional, multi-agency process to develop a coordinated, system-level, natural and social science understanding of the changing Pacific Arctic region. While it was beyond the scope of PacMARS to meet the science management and  mission needs of all and probably any individual government agency or funding entity, it is recommend that the synthesis provided be used as guidance for the development of a research program that will ultimately take full advantage of the scientific expertise, knowledge and understanding that has grown dramatically over the past several decades in the Pacific-influenced Arctic. Such a research program will also take advantage of the value of local and traditional knowledge residing in local communities, and will include strategies for communication streams for stakeholders in the Pacific Arctic.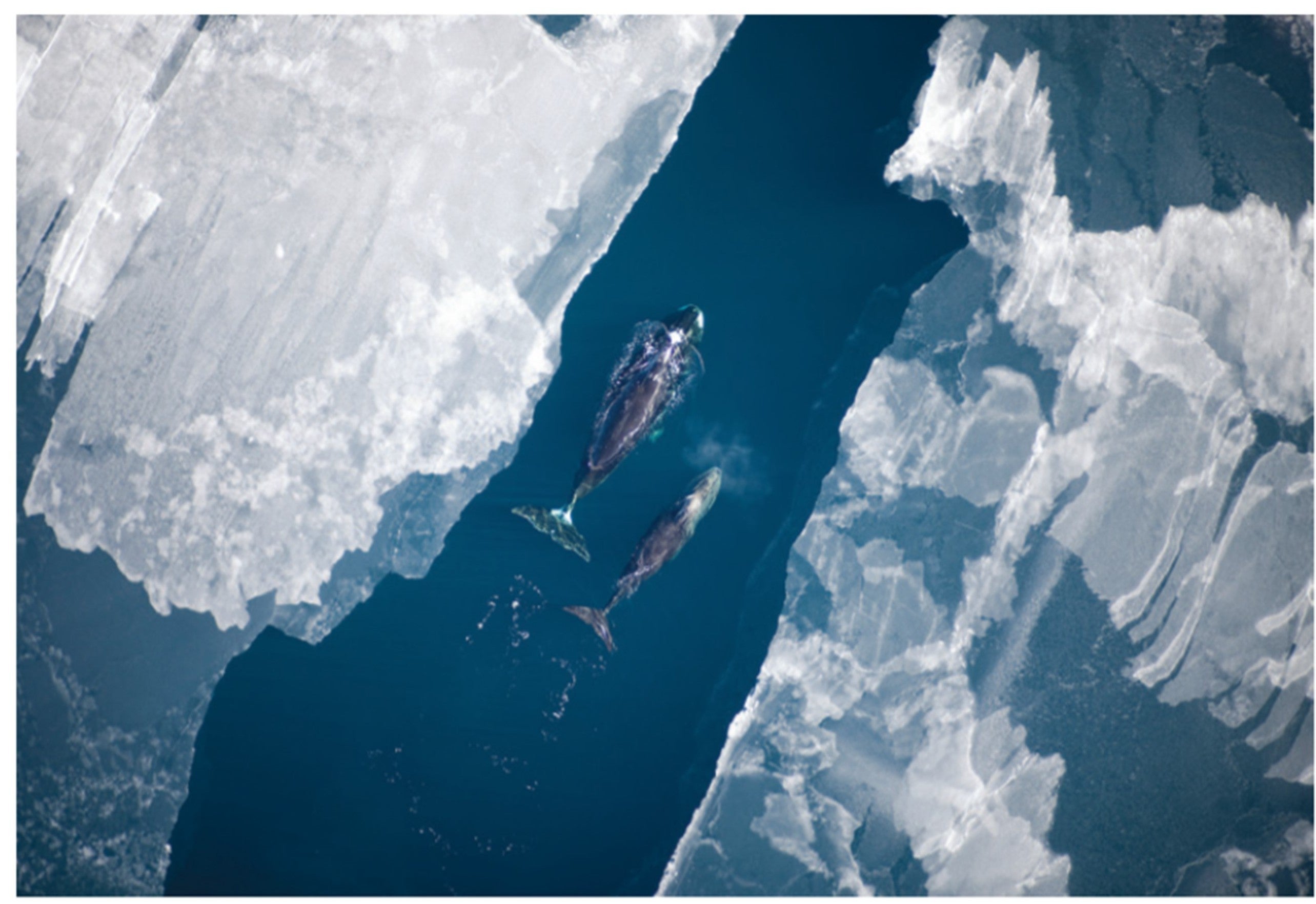 Further information and details on PacMARS can be found at:
Grebmeier, J.M, L.W. Cooper, C.A. Ashjian, B.A. Bluhm, R.B. Campbell, K.E. Dunton, J. Moore, S. Okkonen, G. Sheffield, J. Trefry, and S.Y. Pasternak. 2015.
Pacific Marine Arctic Regional Synthesis (PacMARS) Final Report
, North Pacific Research Board. 259 pp.