HAIC-HIWC
High Altitude Ice Crystals - High Ice Water Content
PROJECT DATES
01/15/2014 - 05/29/2015
Project Location
Darwin, Australia (1/15/14 - 3/15/14) and Cayenne, French Guiana (5/9/15 - 5/29/15)
PROJECT DESCRIPTION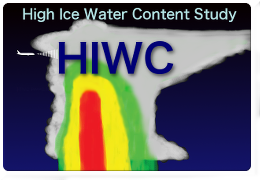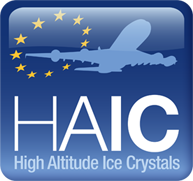 The purpose of the High Altitude Ice Crystals - High Ice Water Content (HAIC - HIWC) International field campaign was to collect cloud data in deep convective clouds to fulfill the industry and scientific objectives, as outlined in the HIWC Science Plan and the HAIC Description of Work.  In particular the flight test campaign provided 99th percentile total water content statistics and other relevant parameters of such clouds, as a function of distance scale, to industry and regulators. 

The Falcon 20 (SAFIRE) research aircraft landing in Darwin, Australia
The field campaign was the result of an international collaboration between the HAIC and HIWC projects, with the funding support of the European Union's Seventh Framework Programme (FP7/2007-2013), EASA and FAA, and involved necessary expertise in a wide range of skills (airframers, engine manufacturers, equipment & systems suppliers, research institutes and academics, meteorological services and SME's able to provide specific knowledge, service, or support in specific areas) and the main stakeholders in the field, whether they were based in Europe, North America, Australia or Japan.
The first HAIC-HIWC field experiment out of Darwin was carried out from January 15, 2014 to March 15, 2014. The second campaign took place in Cayenne, French Guiana from May 9 - 29, 2015.
The HAIC and HIWC projects brought the Falcon 20 (SAFIRE) research aircraft to Darwin equipped with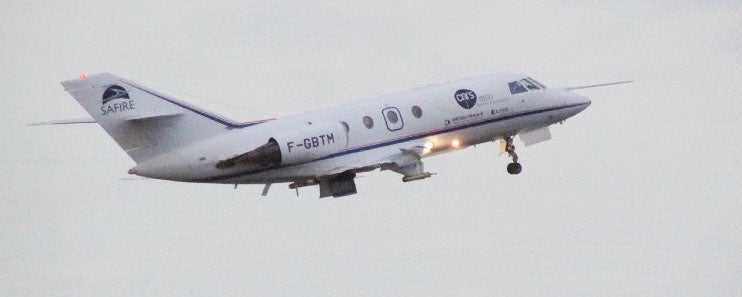 The Falcon 20 (SAFIRE) research aircraft
active remote sensing measurements (multibeam 95GHz Doppler cloud radar and lidar), providing 3D high-resolution characterization of the dynamical and microphysical properties of ice clouds in situ, and
a state-of-the-art in situ microphysics Package. In 2015, the Falcon 20 will be joined by the NRC Convair 580 aircraft equipped with active remote sensing (airborne Doppler cloud radar) and in situ microphysics probes to sample -10°C Flight Level and vicinity of clouds and the Honeywell B757 aircraft equipped with enhanced weather radar to validate radar ice crystals awareness function thanks to other A/C in-situ measurements.
This experiment provided the first modern extensive data set of the core and non-core areas of tropical oceanic deep convection and less vigorous tropical continental convection and as such was a unique resource for fundamental research, new industrial developments of detection and/or awareness technologies and for the regulation makers to assess the icing envelope for glaciated conditions as defined in FAA NPRM10-10 and EASA NPA2012-22/23.
All photos copyright University Corporation for Atmospheric Research unless otherwise noted.
CONTACT INFORMATION
Principal Investigators:
Project Manager:
Data Manager: