FASINEX
Frontal Air-Sea INteraction EXperiment
PROJECT DATES
02/16/1986 - 02/25/1986
Project Location
Eastern U.S.
PROJECT DESCRIPTION
From 1984 to 1986, the cooperative Frontal Air-Sea INteraction Experiment (FASINEX) was conducted in the subtropical convergence zone southwest of Bermuda. The overall objective of the experiment was to study air-sea interaction on 1- to 100-km horizontal scales in a region of the open ocean characterized by strong horizontal gradients in upper ocean and sea surface properties, especially temperature. Ocean fronts provided both large spatial gradients in sea surface temperature and strong jetlike flows in the upper ocean.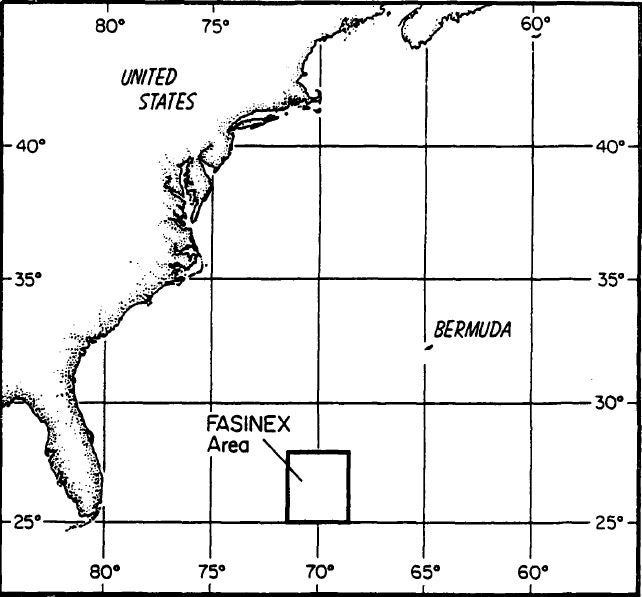 Science Objectives
Scientific goals of the experiment included:
Does the strong horizontal gradient in sea surface temperature associated with the oceanic front affect the structure of the marine atmospheric boundary layer?
Do the fluxes of momentum, heat, and moisture in the lower atmosphere vary horizontally on scales determined by the scales of the oceanic front?
Does the response of the upper ocean to atmospheric forcing vary on scales determined by the oceanic front as well as by the atmosphere?
Is there any significant two-way interaction or feedback between the atmospheric and oceanic boundary layers in the region around an oceanic front?
Project Operations
Field work for FASINEX began in 1984 when surveillance of the region was increased by dropping expendable bathythermographs (XBTs) from ships of opportunity and by more frequent collection of satellite infrared images. Two subsurface moorings were deployed in October 1984. In January 1986 (Phase I), nine additional moorings were set in an array by the R/V Knorr that straddled a strong ocean front. In February and March 1986 (Phase II), two ships [R/V Oceanus and R/V Endeavor] and six research aircraft [NCAR Electra; NOAA WP-3D; NRL RP-3A; NASA C-130B; NASA P-3; NASA Electra] took observations over this area. The moored array was recovered in June 1986 with final Conductivity-Temperature-Depth (CTD) and XBT surveys carried out (Phase III).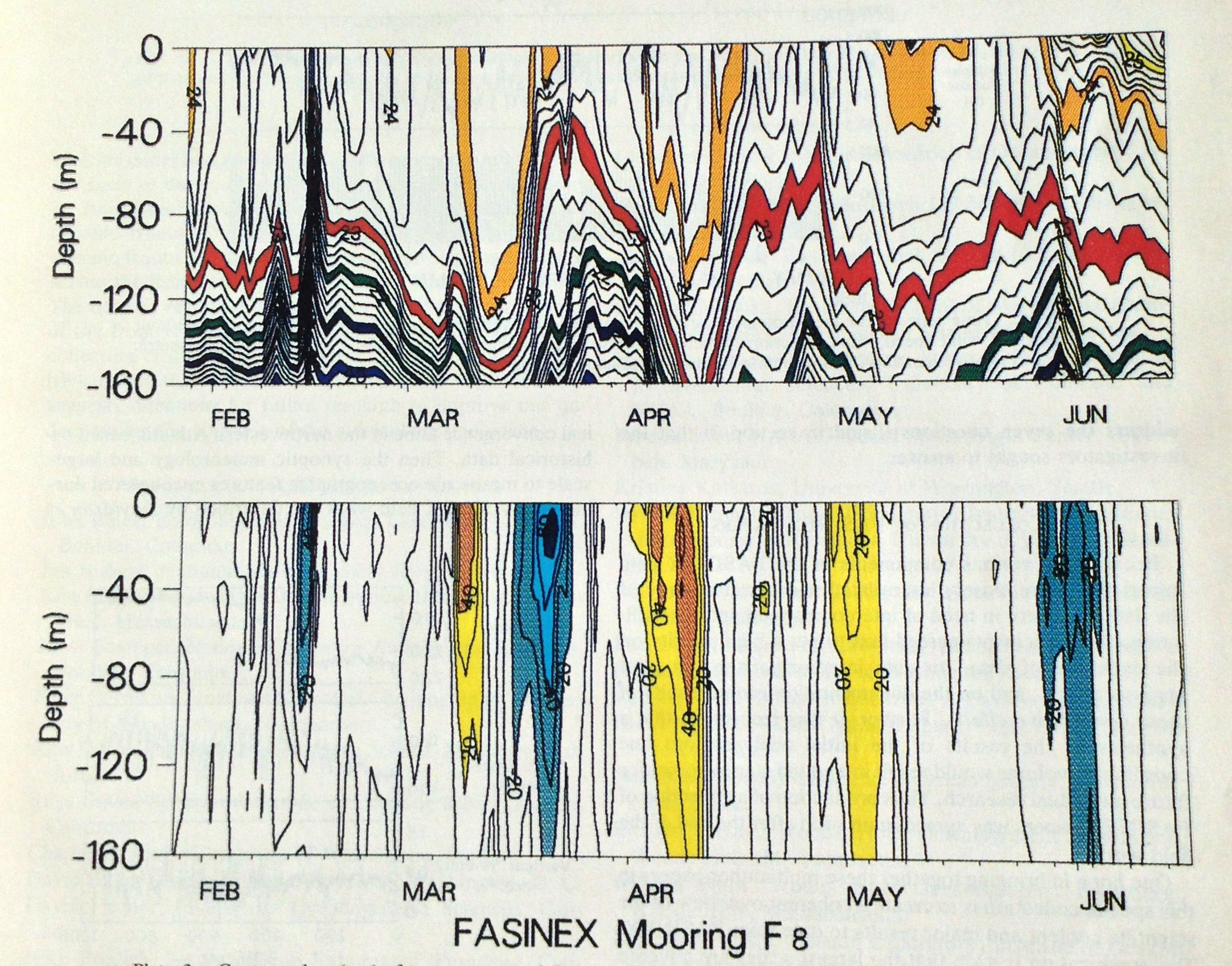 Facilities
Facilities that participated in FASINEX:
| | |
| --- | --- |
| Aircraft | NCAR Electra; NOAA WP-3D; NRL RP-3A; NASA C-130B; NASA P-3; NASA Electra; SST Survey Aircraft |
| Ships | R/V Oceanus; R/V Endeavor; R/V Knorr |
All photos copyright University Corporation for Atmospheric Research unless otherwise noted.
CONTACT INFORMATION
Principal Investigators:
Data Manager: